Description
Overview: 
1. ≤65dB low noise
It is quiet. Whisper quiet when compared to other massage guns. So just relax and enjoy the quiet massage! Compact and lightweight, the massager is designed to be flat, small, and easy to be carried around. The muscle massager uses pulsating vibrations to provide benefits for health. Brings tired body Restore vitality.
2. 60Hz high-frequency stimulation
The massager can activate the muscles, stimulate blood flow, greatly reduce muscle recovery time, relieve pain, and relax from head to toe.
3. Equipped with 4 massage heads.
4 types of massage heads can be switched, custom soft massage heads provide a comfortable massage experience while reducing bone damag.
The standard massage head is suitable for small muscle groups.
The large massage head is suitable for large muscle groups.
The cone-shape massage hear is designed for joint parts, deep tissue, trigger points.
4. 16.8V 2400mAh power lithium battery
1.5 hours of charging, 4 hours, or 5 hours of using high gear.


Specification:
Voltage input:100~240V 50/60Hz
Rated Voltage: 16.8V DC
Type: Li-ion
Capacity: 2400mAh
Working Hour: 4-5 Hours
Switching mode: double switch, power + gear
Strength gear: 20 gears adjustable + LED indicator
No-load Speed: 3600r/min
20 Levels Adjustment: Level 1 - 20--600/min - 3600r/min
Weight: 1.5kg


Package Content:
As picture
1 * Massage Guns
1 * Big Round Massage Ball(For large muscle recovery)
1 * Spiral Head(For joints of body)
1 * Fork Leg Tip(For spine massage)
1 * Flat Warm-Up Tip(Full body)
1 * Li-ion Battery
1 * Power Charger
1 * PU Packing Box
1 * User Manual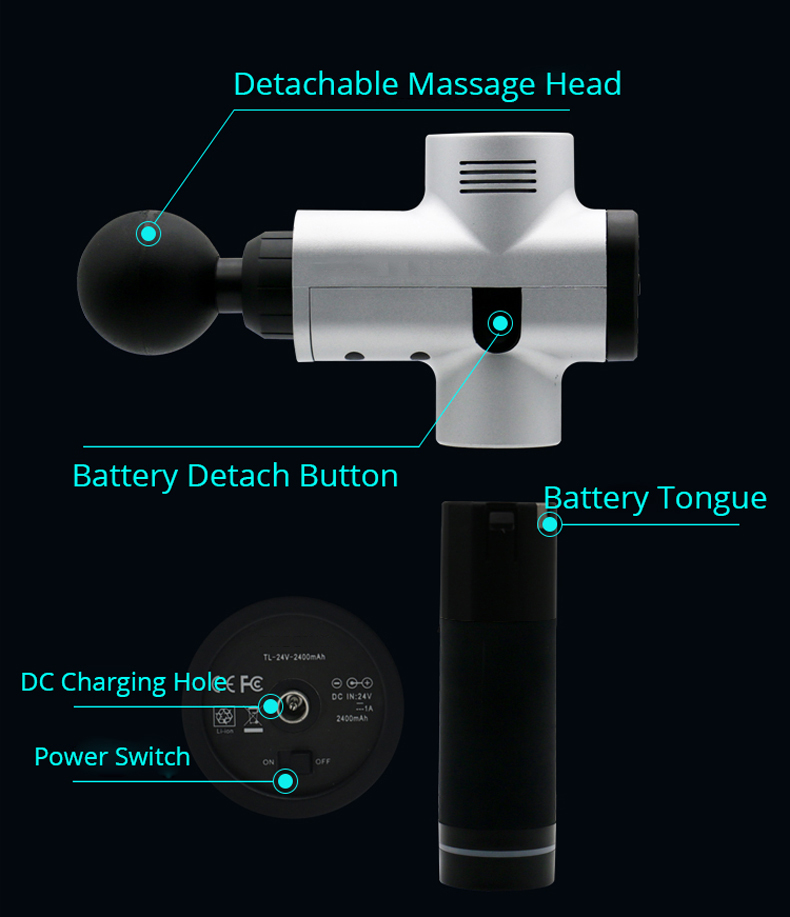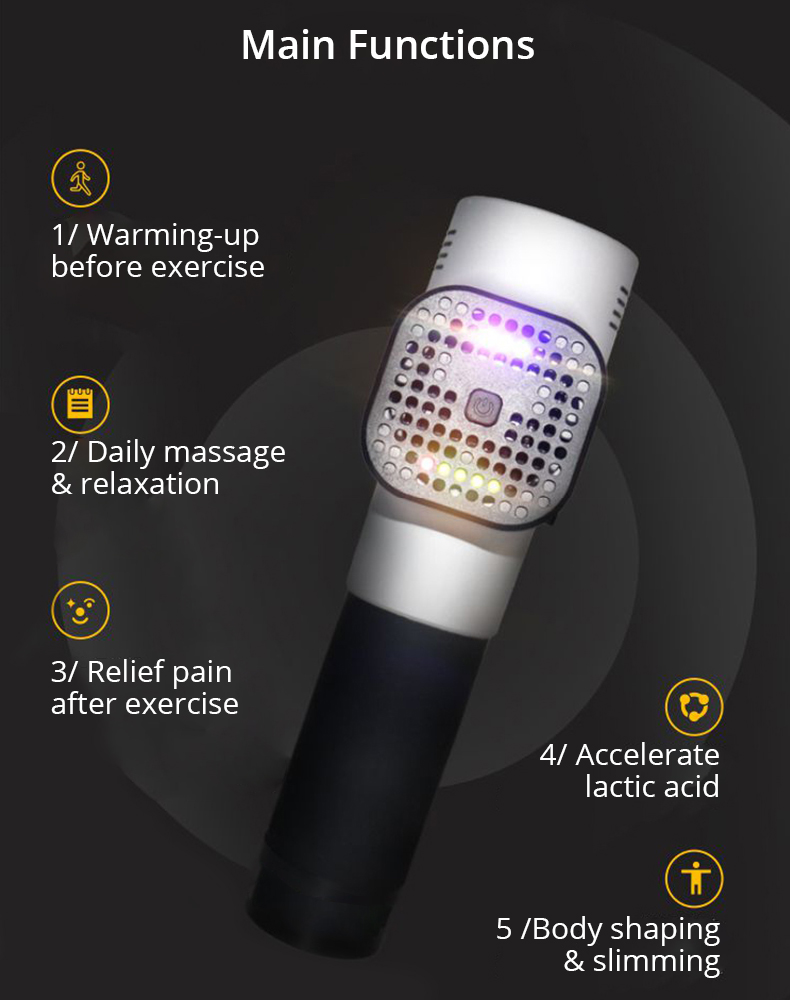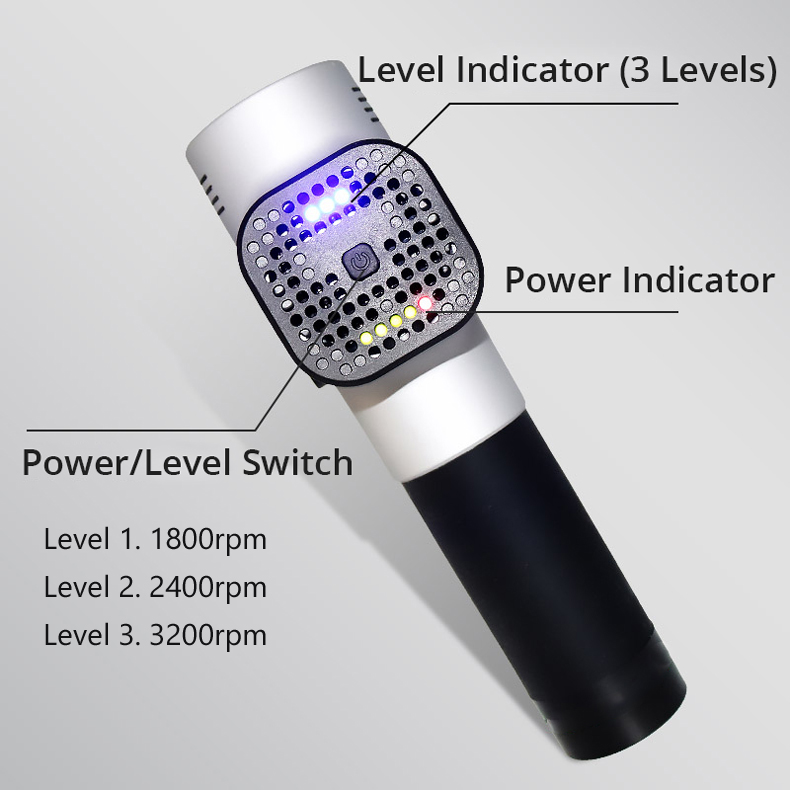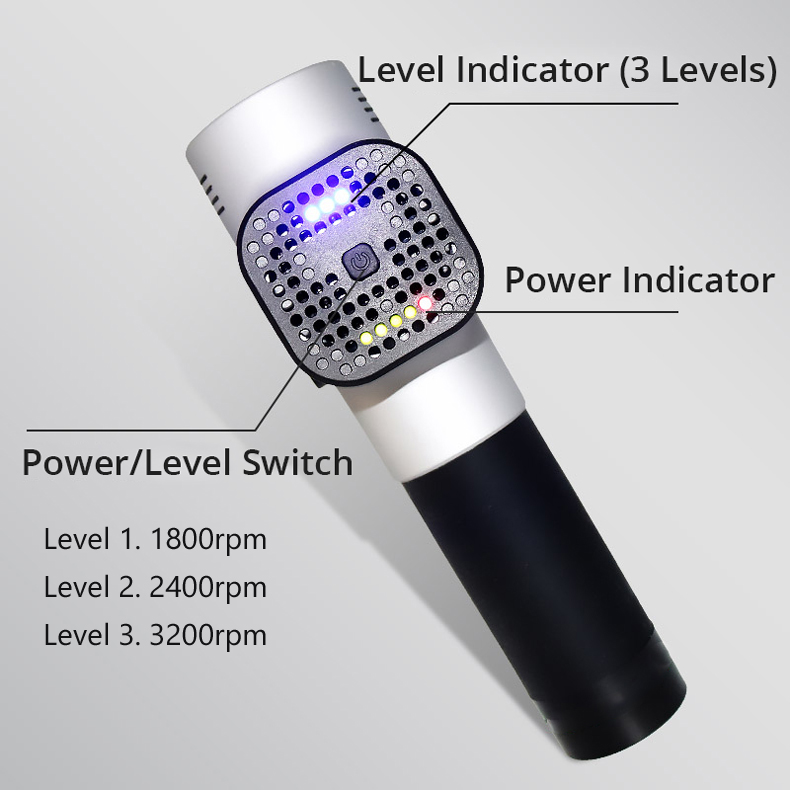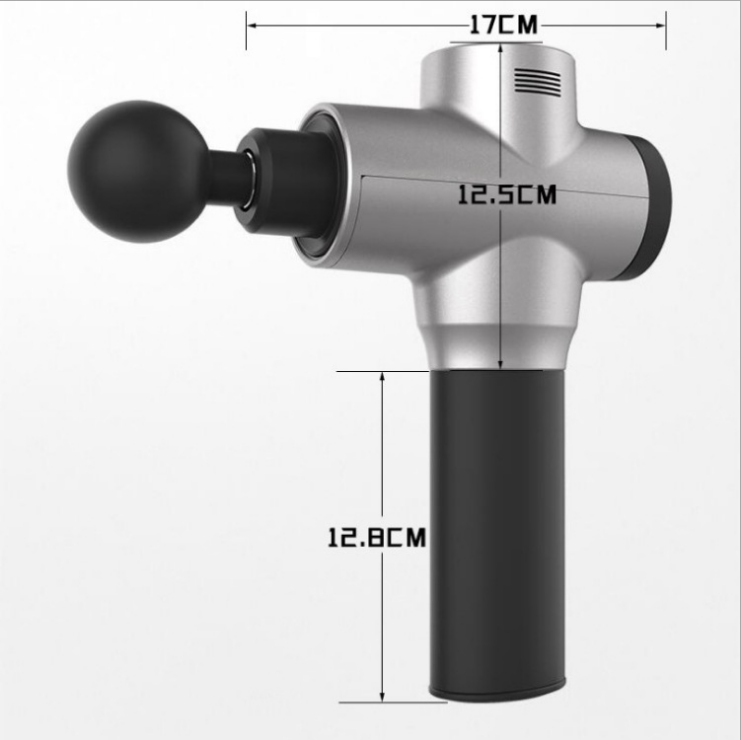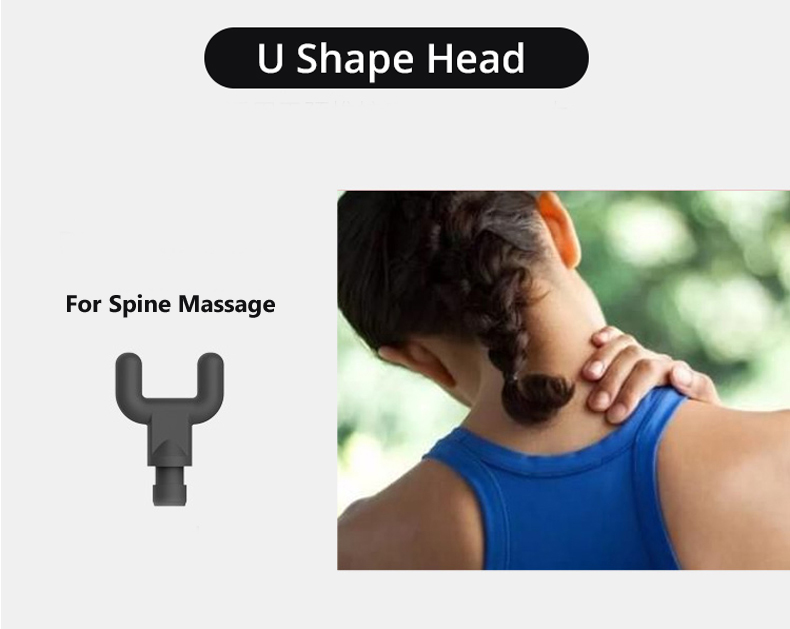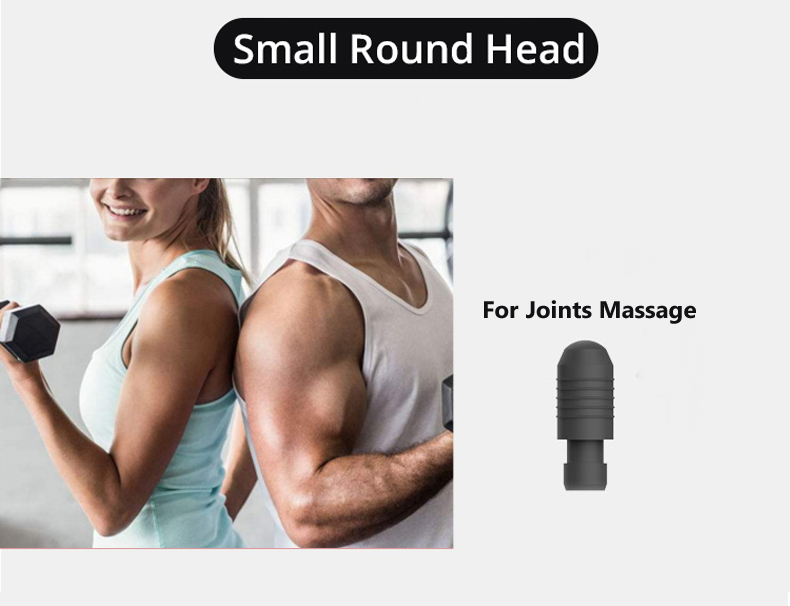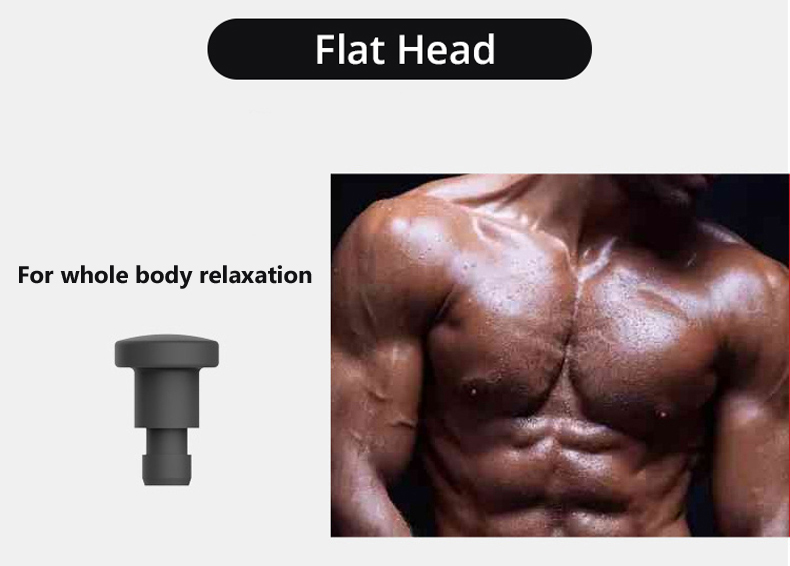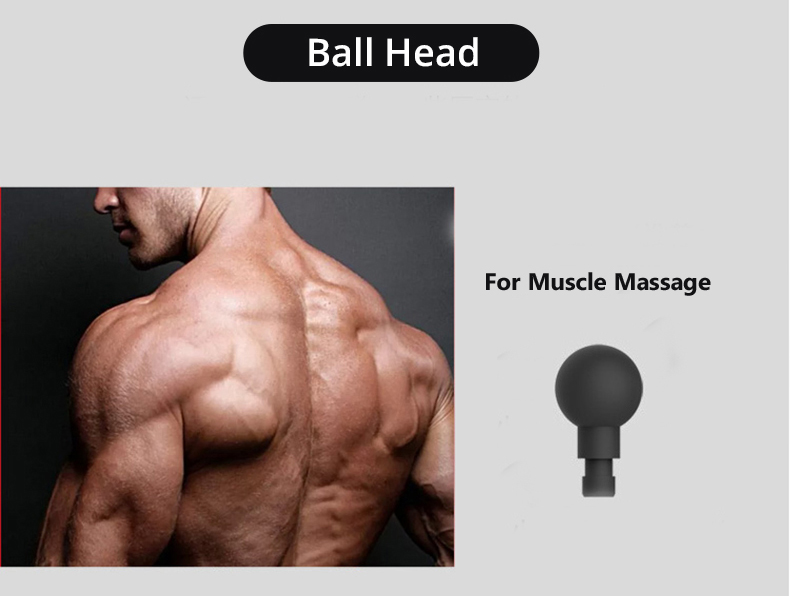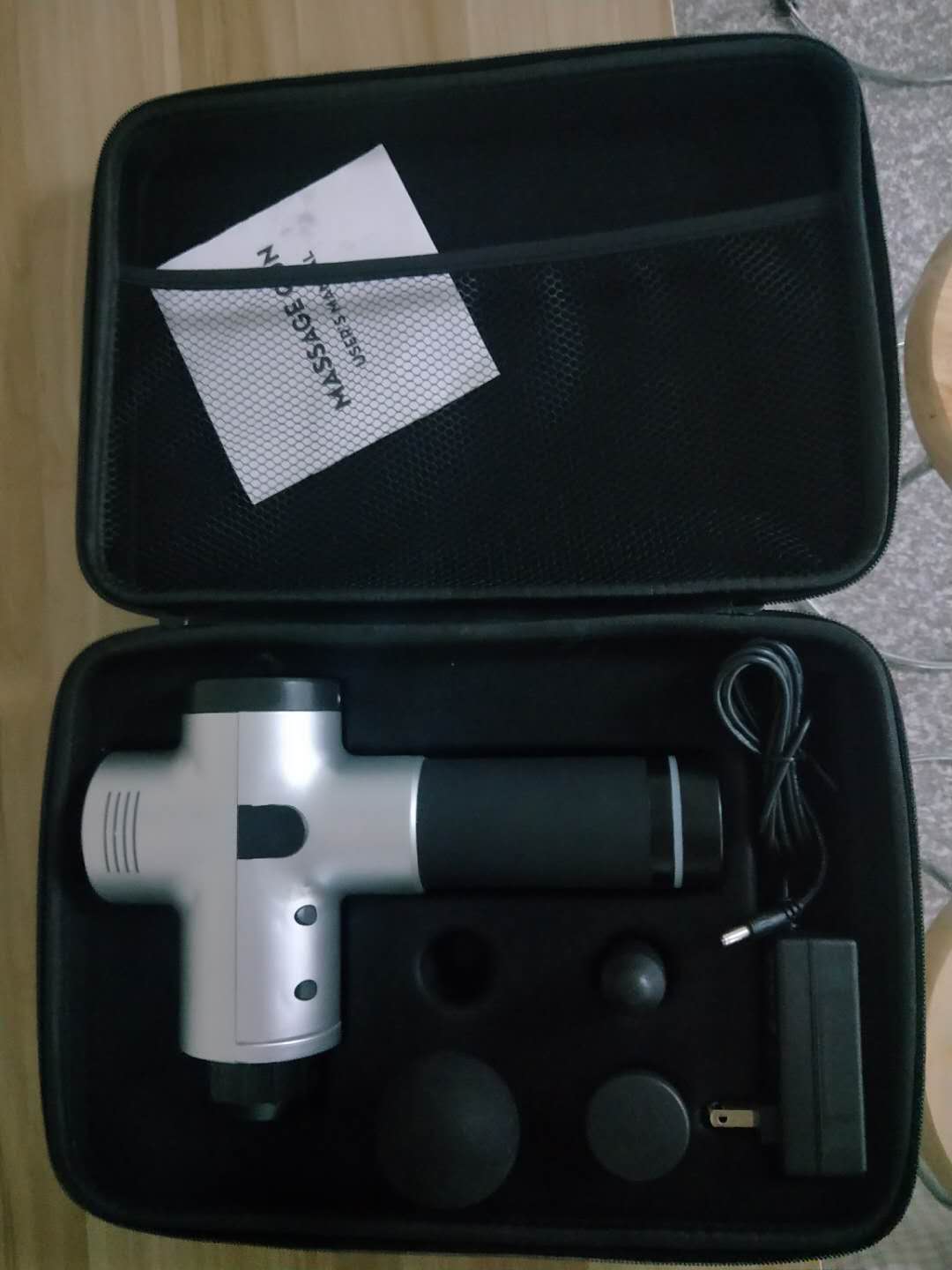 Payment & Security
Your payment information is processed securely. We do not store credit card details nor have access to your credit card information.